The Past
Yamba Marina has been under current ownership since 2004. Since that time the marina and associated businesses have grown and developed a first class reputation for reliability and service.
The marina is in a man-made boat harbour which was dredged to create a safe and protected haven for recreational and commercial fishing boats. Because the marina is protected on three sides by land and to the west by shallow water, storm surge and water movement are at a minimum, this offers year round protection.
Three floods occurring in the Clarence Valley since 2004 have had no impact on the marina – because of its location out of the main river. The 2016 storm that nearly destroyed Coffs Harbour Marina had no impact on Yamba Marina despite 135km/h winds and very aggressive ocean conditions.
The Present
Yamba Marina is established within 800 meters of the town center of Yamba, and this close location provides easy access to all marina facilities. With international tourism growing at over 20% yearly, and local tourism expanding at over 12% – the NSW North Coast is going through an enormous growth spurt.
The new Pacific Highway upgrade will bring the Gold Coast International Airport within 1.5 hours of Yamba. Coffs Harbour Airport will be just over an hour to the south and Byron Bay only one hour north.
A new $1.6 billion bridge over the Clarence River will keep the mighty river open for water-based tourism all the way upstream to Grafton.
Future Developments
There is almost unlimited future development potential for Yamba Marina.
The opportunity to completely re-develop the shore based facilities into a five star destination is clear, and concepts have already been created to demonstrate possibility. A visit to properties like "Elements of Byron" shows what is possible on these water facing properties.
The NSW State Government is actively encouraging development on Crown Land to maximise the return on private use of government lands. At the same time delivering facilities of quality for the public to enjoy long into the future.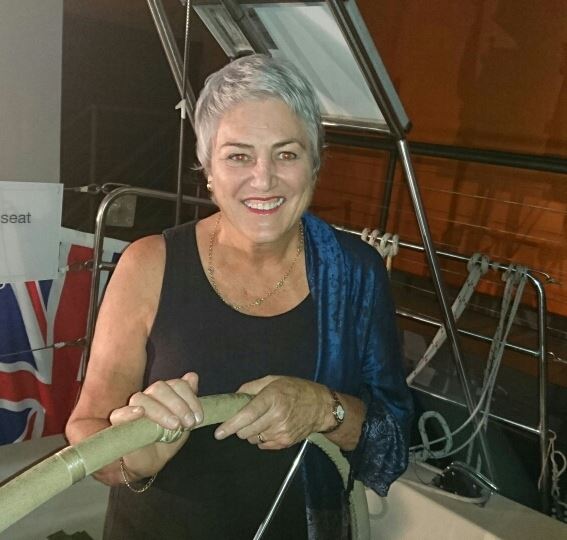 Kay Cottee AO
Marina Owner and Director
Yamba Marina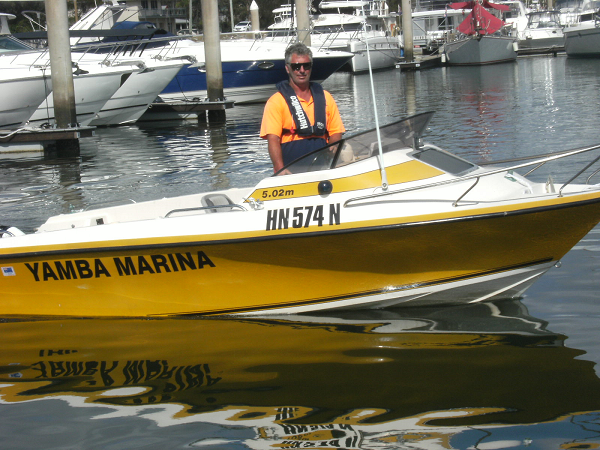 Graham Atkins
Marina Manager
Yamba Marina

The photo above shows the upgraded walkways at Yamba Marina.
Yamba Marina
Marina Upgrades
The recent upgrades to the floating marina where undertaken by Complete Marine Services – a well known Brisbane company, and will keep the marina sound and replacement-free at least until then end of the current lease.
Over 5km of new treated timber whalers, 1500 steel through-rods, 500 new cleats, 60 new M-Tech power and water pedestals, fire reels and 100 fiberglass inserts, and walkway treads mean the marina is in first class order.
Website & Online Resources
Early in 2018, Westcom Technology was contracted to create a new online presence for the business. The desired outcome was a cohesive online ecosystem that could empower marina tenants and clients, and increase operational efficiency.
The new marina website and online system rollout began late in 2017, and was finished in 2018 – providing such features as:
Brand new, cohesive and responsive website design
Email system with web access portal
Marina News functionality
Social media integration
Online document storage
Customer communications improvements
Search engine optimisation
Visitor metrics
High security
Straightforward management interface